Society has its way of creating borders, whether it is; cliques that 'Wear Pink on Wednesdays,' socialites who Gossip on the Upper West Side, or the racial realities of, When They See Us, borders exist.
Interestingly, the desire to survive has the power to unite or deconstruct; whichever path it takes the commonality of the overarching goal is to live and not die.
47 Meters Down Uncaged reminds us that when it comes to life or death ,we want to live. It was a riveting re-discovery that blood is thicker than water.
The Johannes Roberts, directed action thriller, follows the diving adventure of four teenage girls (Corinne Foxx, Sistine Stallone, Sophie Nélisse, and Brianne Tju) exploring a submerged Mayan City. Once inside, their rush of excitement turns into a jolt of terror as they discover the sunken ruins are a hunting ground for deadly Great White Sharks.
Corinne Foxx, daughter of Jamie Foxx, plays Sasha a bi-racial teen who moves to Mexico with her family. Her mother played by Nia Long is African American and is married to a Caucasian man played by John Corbett. Sasha's sister by marriage, played by Sophie Nelisse, is also Caucasian.
The duality of this blended family set the stage for serious commentary on the state of sisterhood between black and white women. Early on, we see that the relationship between the sisters is NOT good, in fact they don't even claim each other as sisters. We see this dynamic change as the film continues. Speaking on their on ideologies of sisterhood, Corinne relates to the blended family dynamic, as she has two half sisters and is drawn to stories about mixed races.
"I think it's really important to tell stories where you see family dynamics that aren't traditional" -Corinne Foxx
I referenced Lashayna Lynch, our glorious first woman EVER slated to become a 007 agent, where we talked sisterhood, exploring this duality beyond race for her role in Captian Marvel, where she is seen as a sister to Brie Larson, Captain Marvel. Lynch stated, " It's nice to represent women as women instead of women as individuals. Same society but we're not going to talk to each other , we're not going to connect.
Sistine Stallone notes being drawn to the bloody horror simply because it's in her DNA. Daughter of Action hero and legend Sylvester Stallone, Sistine had to uphold the family name!
"All of his films are so gory and bloody it's like in my DNA" – Sistine Stallone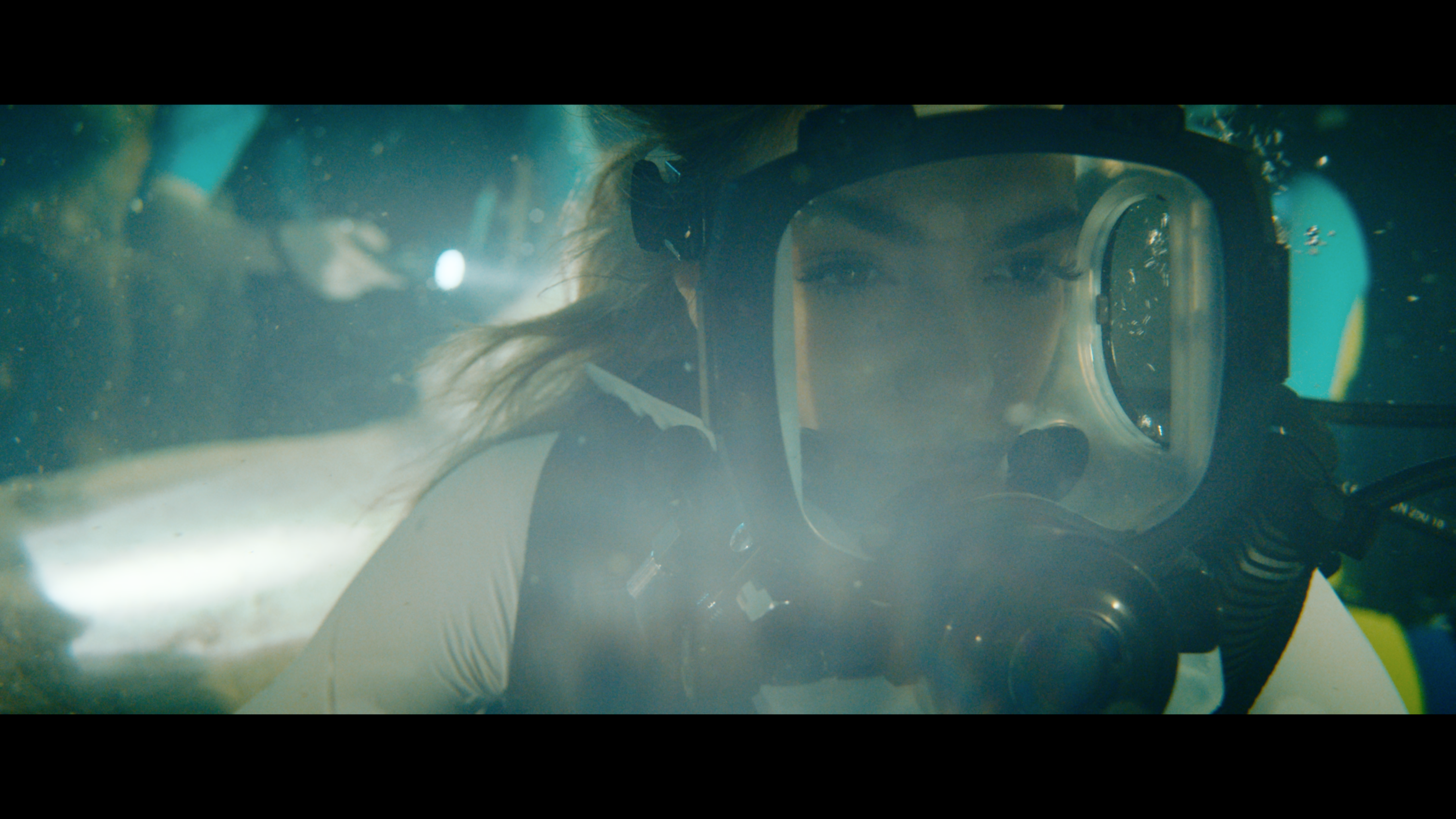 NO STUNT DOUBLES HERE!! Sistine was excited to do her own stunts. Her father cosigned this approach by telling her, "You're a Stallone you got to do it by yourself" and trust for her first feature film she handled the action like a pro.
"They were amazing from the start and I could not have asked for better team mates." -Sophia Nelisse
Sistene's co-star Sophie is no newbie to action, she starred alongside Noomi Rapace, in the Netflix action-thriller "Close"

What I enjoyed about this film is the approach of bringing together a cast from different backgrounds that choose to allow their desire to survive unite and assist each other. Khylin Rhambo, who plays Carl in the film, noted that he did not get that sense of connection when reading the screenplay but saw it vividly after viewing the film.
Brianne Tju, who plays Alexa agreed with Khylin adding.
"The circumstances that we're in are life and death right at the end it didn't matter what the person next to you looked like it was life or death you're both humans and you both wanted to live" – Brianne Tju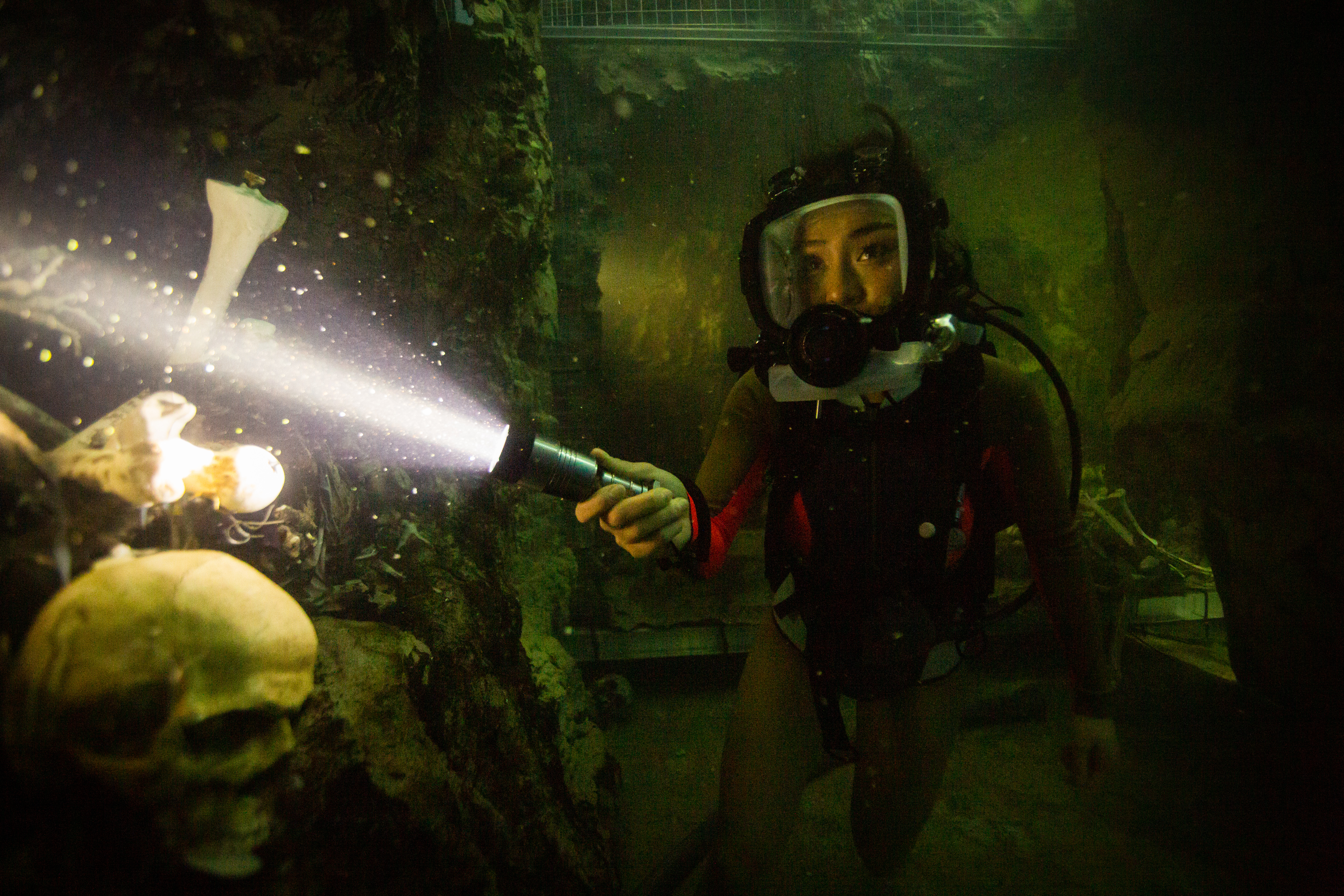 Brianne's character, Alexa, leads the group of girls on this underwater adventure. Despite making her water scenes look effortless, she attributed just how physically demanding the role was. They all had to be scuba certified, which requires intense training.
The unseen struggle, Brianne noted, was mapping and marking scenes as they had to be preset them out of water and re-tweak once in the water under the direction of Johannes Roberts. Most of the underwater scenes were shot in a London studio, where the murky water effect was made from broccoli and milk. Yeah, imagine that murky mix beginning to heat up after swimming in it for a couple of hours.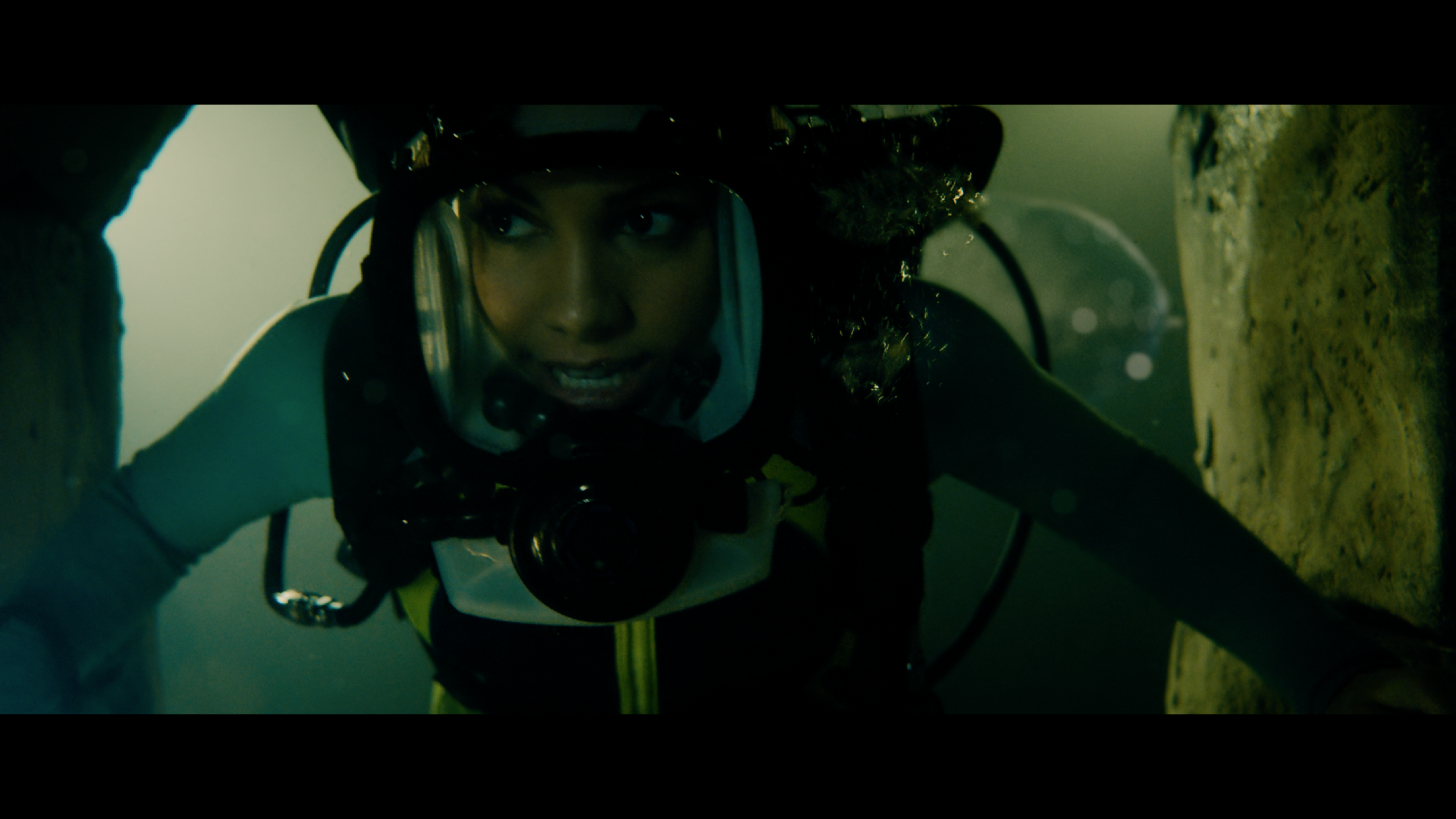 We can't speak of the struggle without noting , director Johannes Roberts who discovered Corinne did not know how to swim until she hit the water and began to doggy paddling during test shooting.
Corinne stepped up and mastered swimming and scuba diving on top of all the other physical demands. But another struggle I noted was shooting this movie with thick box braids which doubles its weight when wet and takes eons to dry!
Check out the interviews from the film and make sure you connect with me on my social accounts.
xoxo -Reina