Set in early 1990s in New York at the height of the crack cocaine epidemic, Wu-Tang: An American Saga tracks the journey of a dozen young, black men. Torn between the streets of crime and their music, the streets made them enemies, but music made them brothers—and one of the most influential rap groups in history.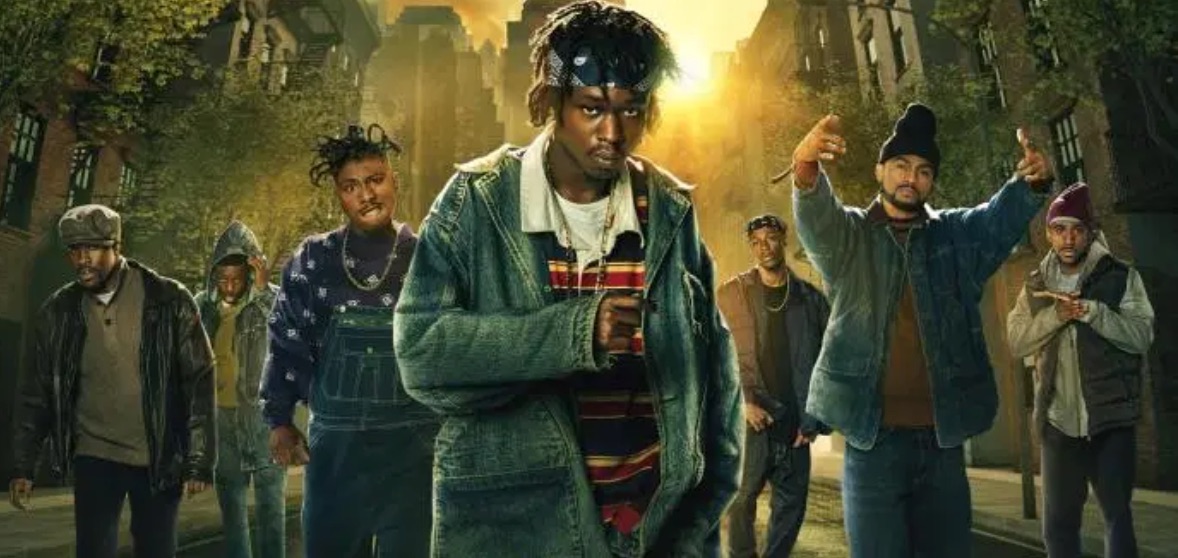 Inspired by The Wu-Tang Manual and Tao of Wu and based on the true story the Wu-Tang Clan's formation.
RZA: Ashton Sanders 
He stepped outside from the party to spark a light, dressed elegantly in a gray pinned-stripped suit adorned with a satin sash and an off-white turtle neck. I approached him to congratulate him on his performance. I was memorized by him on the screen, even in the scenes where he is not speaking or the main focal point, there is a magnetic pull towards his presence. You may have recognized this artistry form his award winning work in, Moonlight. If you haven't crushed on him before you will Now!
Ashton's artistry portrays Bobby Riggs, AKA Prince Rakeim AKA, RZA who we discover suffers from a traumatic childhood of abuse. His character's trauma is tragic but is no trapped victim to his past or victim to his complex call to street life of drugs. We see throughout the series that Bobby is freed continually through his love for music.
Divine Diggs: Julian Elijah Martinez
Just as charming in person Julian greets and sits down to me behind a busy carpet, His girlfriend whom he introduces to me is lovely and waits patiently as he continues the press line for the World Premiere in Lower Manhattan. Like many actors, Julian Elijah Martinez auditioned for a role he felt was going to be historic.
My family is from Staten Island and it's a story thats not often told , so it feels like this piece is going to be historic in some kind of aspect cause at the very least we are telling Staten Island Story "
The Quiet Hustle of Divine
We learn quickly that Julian's character, Divine has always had a knack for the hustle even as a child he understood ROI ( Return On Investment ) is especially lucrative when the investment free. Julian admits to not knowing much about Divine before the playing the role.
"Divine historically is a very quiet person but then when you start breaking him down and breakdown what he does, He one of the most brilliant business mens in music." Julian Elijah Martinez
We begin the series with Divine a rising drug lord with eyes on expanding his business and product. It's is easy to pinpoint him one of the characters within the series with the highest emotional intelligence. He wit has allowed him to take care of his family immensely becoming the Man of the household to the point of providing his family with their first home.
Wu-Tang: An American Saga will join Hulu's award-winning originals slate alongside Emmy and Golden Globe Award-winning The Handmaid's Tale, Emmy Award-nominated The Looming Tower, The First, Castle Rock, Little Fires Everywhere, Ramy, Shrill and Catch-22. It will also premiere on Hulu alongside a full offering of popular acquired hits such as Empire, Power and Atlanta.
The series is executive-produced by The RZA and Method Man, created and written by The RZA and Alex Tse (Superfly). Ghostface Killa, Inspectah Deck, Masta Killa, GZA and the Estate of Ol' Dirty Bastard serve as consulting producers. Stream it now on Hulu.