[vc_row][vc_column][vc_column_text]This season's #BlackFriday drove more than a half-million brand new shoppers to all the top e-commerce apps, says TechCrunch—up 16.3 percent from 2017, according to a Sensor Tower report released today.
First-time users flocking to the App Store installed 9 percent more new apps on their devices (not re-installs, brand new folks).
While the Amazon app was expectedly the most installed with roughly 115,000 new shoppers, Walmart saw substantial gains picking up 95,000 first-timers—a nearly 40 percent jump from last season. Target drew more than 60,000 new installs to land in the top 10's number 3 slot, posting a 3.3 percent boost from last year. 
The rest of the top 10 represent a mix of online-only and terrestrial retailers, including eBay, Fashion Nova, Wish, Macy's, Best Buy and more.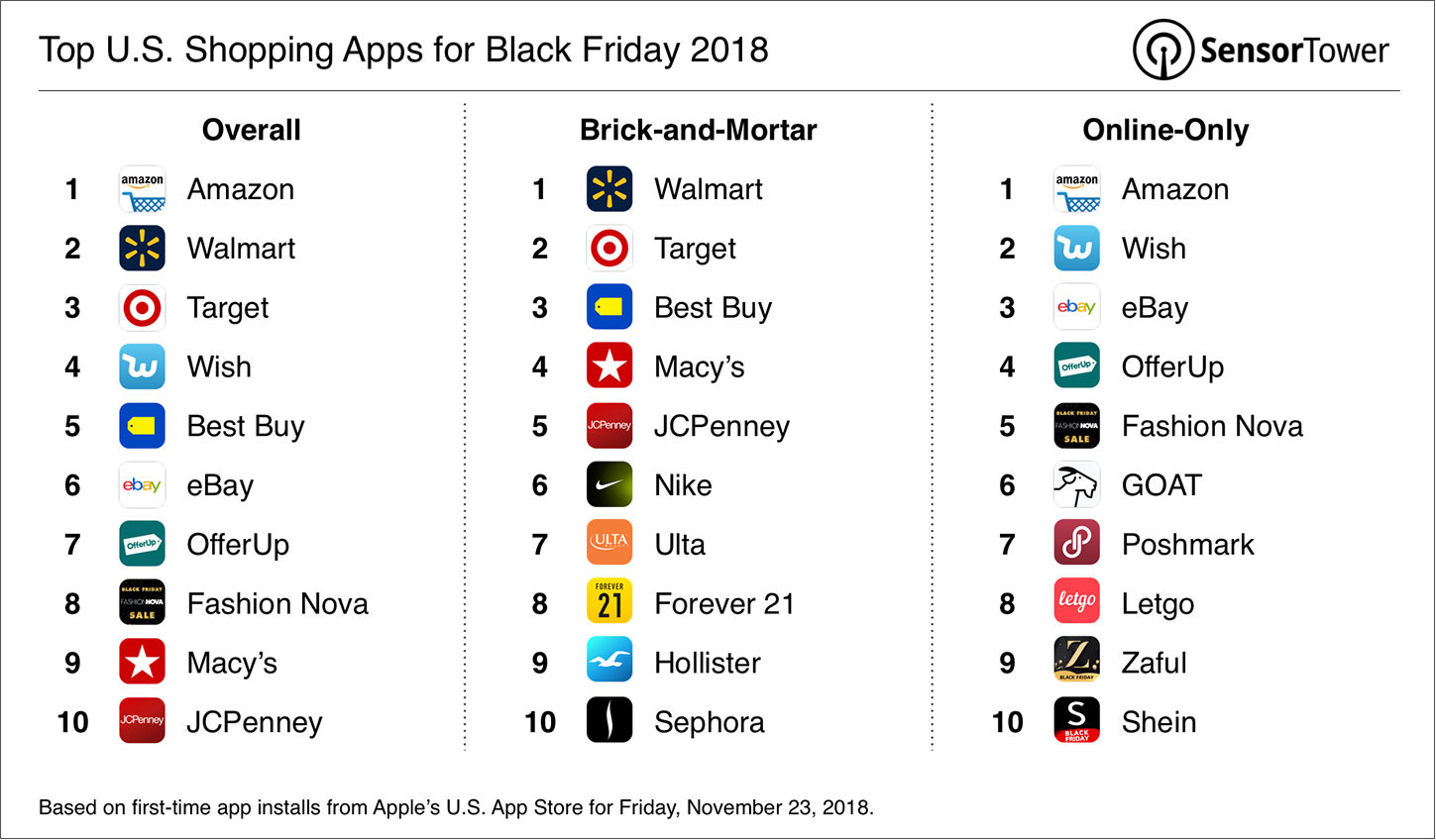 [/vc_column_text][/vc_column][/vc_row]