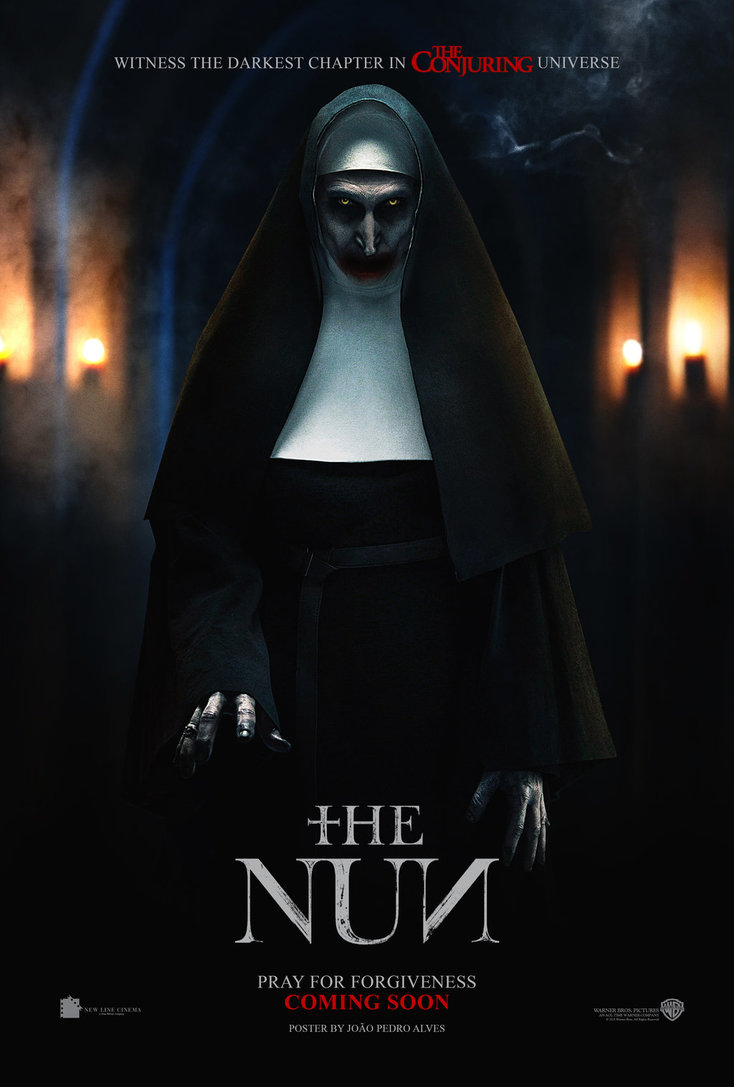 The Nun follows Father Burke (Demián Bichir) and nun-to-be Irene (Taissa Farmiga) across the dark roads of Dracula country aka Romania, and through the doors of a massively creepy convent in which a nun has taken her life. 
As the two search for answers surrounding the suicide and the evil entrenched within the abbey, the eye of the discerning horror film aficionado will tire almost instantly of cliché-after-cliché — shadow play on walls, stumbling through graveyards in the dark of night.
For many theatergoers just looking to have a good time on movie night though? This prequel entry to The Conjuring film fam is engaging enough to kick off a fun Halloween season.
Fun, yes — for those whose idea of fun is partaking in the gothic mockery scary movies incessantly make of "the church" and waiting for a demon nun-monster who more than vaguely resembles 90s rock star Marilyn Manson to come creeping around your corner and say "Boo!" The collective likeability of Oscar nominee Bichir, Farmiga, Ingrid Bisu, and Jonas Bloquet (who turns in some useful, even if predictable levity as a French-speaking local) is a mildly effective antidote to the story's tedium.
Character actress Bonnie Aarons (Mulholland Drive) reprises her salient presence as demon nun Valak.
•
Catch The Nun in theatres now. Check your local listings.